LIBRARY
Facilities
"OTONA mo KODOMO, KODOMO mo OTONA"- Going back to your true self.
Approximately 2,000 books are lined up.
With the concept of
"OTONA mo KODOMO, KODOMO mo OTONA"
approxamately 2,000 books are lined up.
Without making yourself look big, or without looking down at another person.
We have selected books in hopes of everyone,people living in this city and people visiting this city,finding their true selves by reading whichever books they are feeling.
Feel free to read these books anywhere in the hotel.
LIBRARY 1
Common Area Library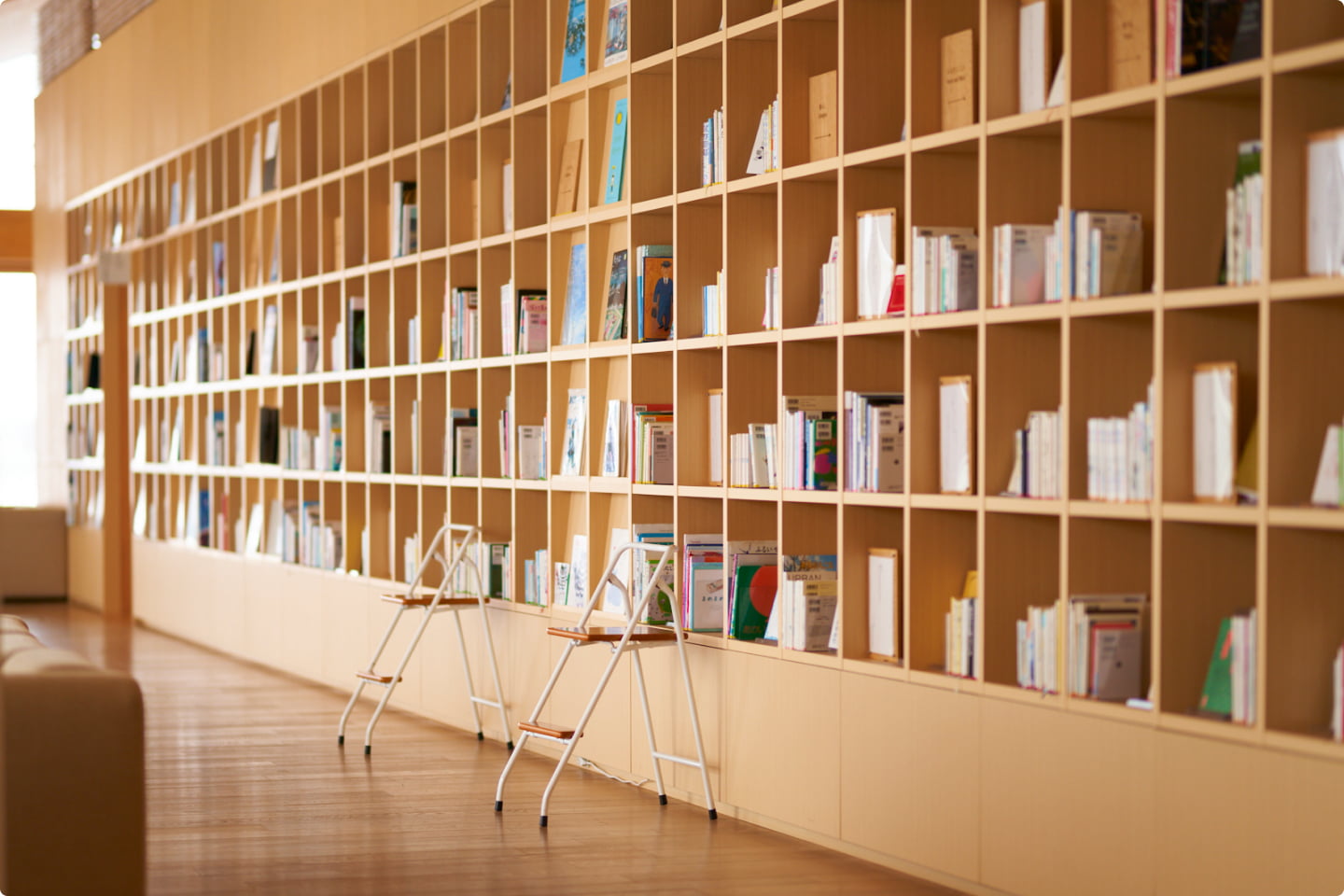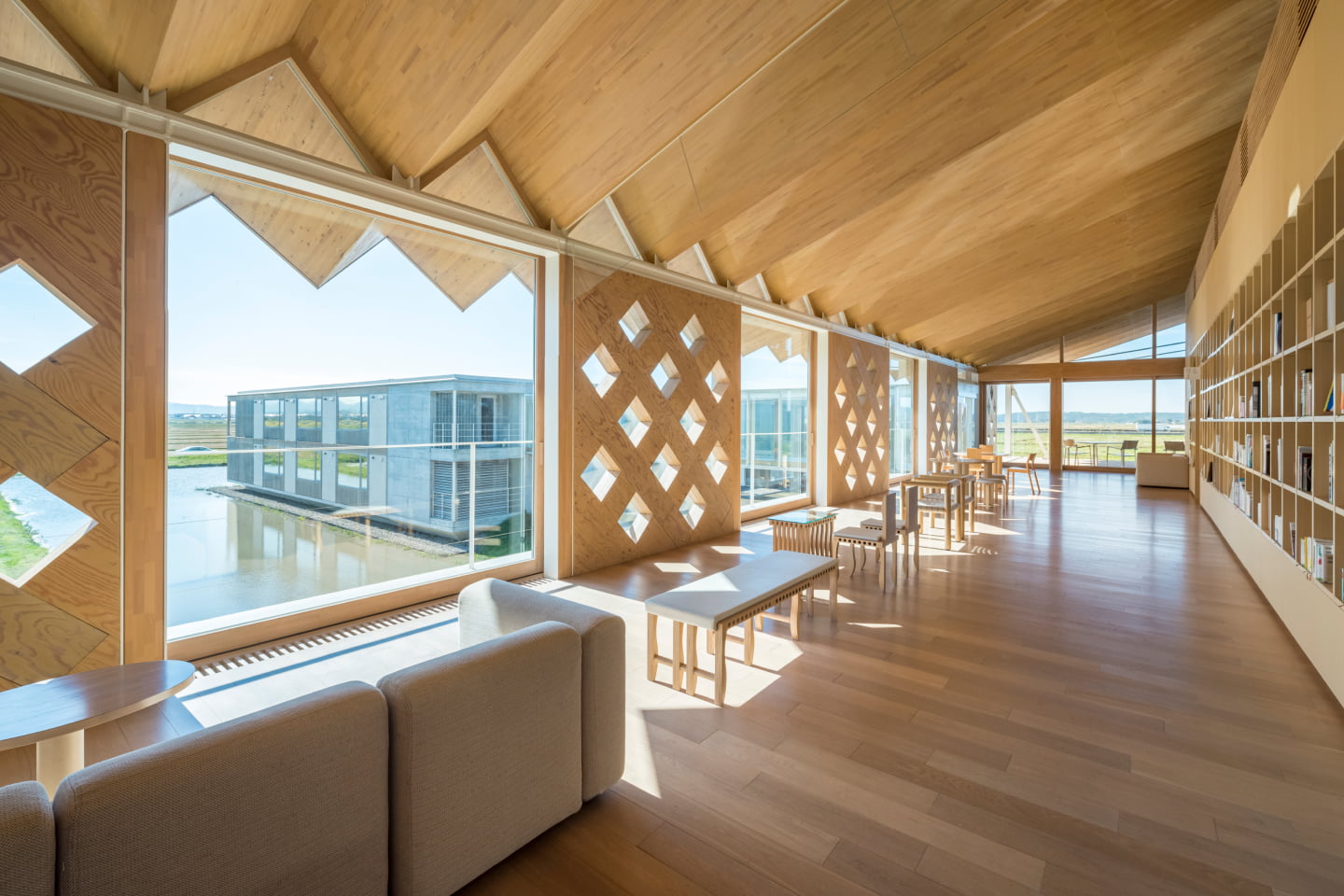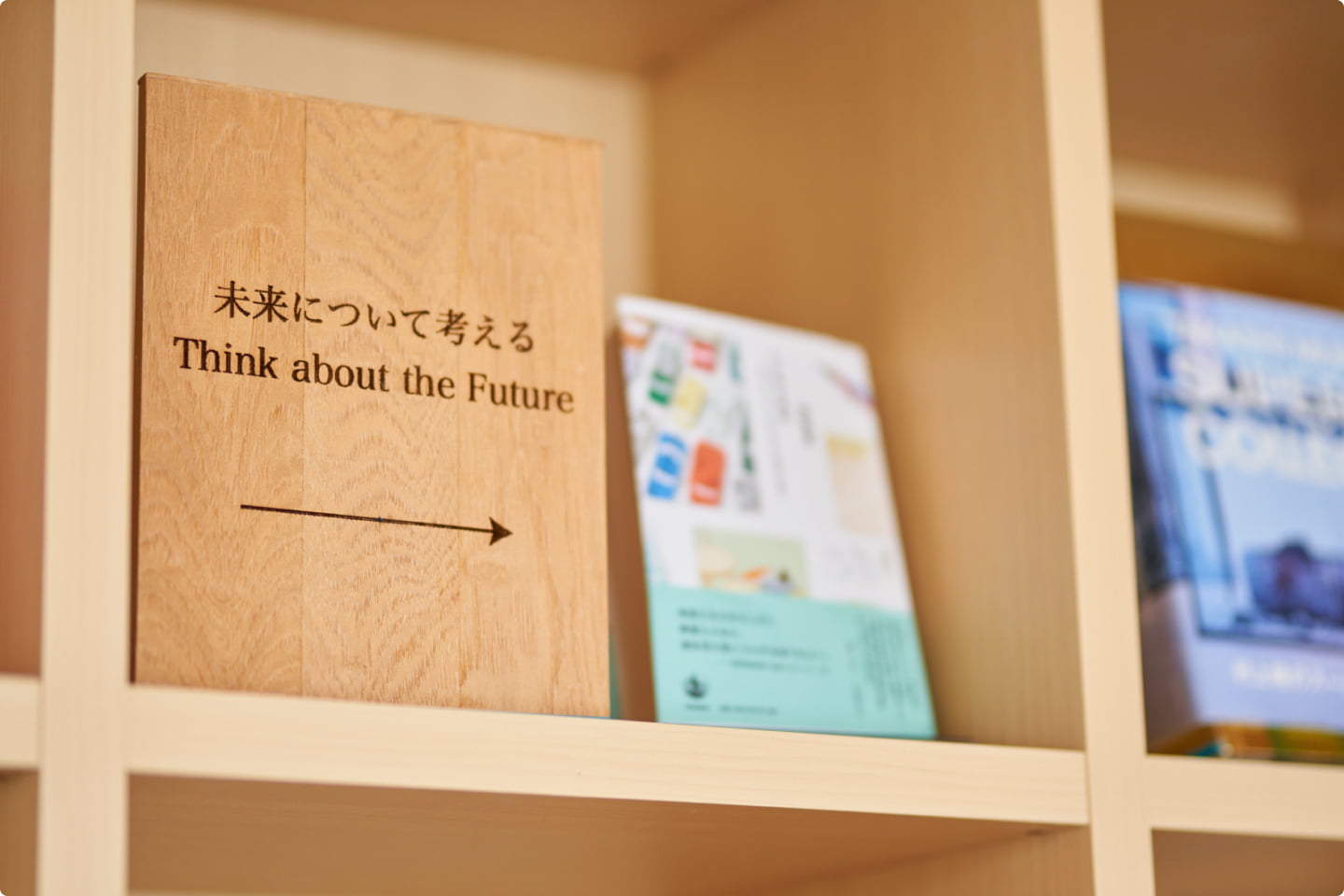 A library in the common area is open to anyone. Beyond the bookshelf with 1,000 books categorized in 10 themes, you can see the fantasic view of the rural scenery. Please enjoy a good read in this laid back, relaxing atmosphere.
The 10 Themes

Nature and Creatures / Overlooking the World / Japan and Yamagata / Thinking About the Future / My Favorite Things / Children / Lifestyle / Body and Soul / Eating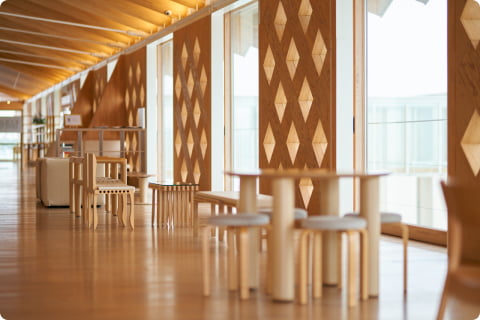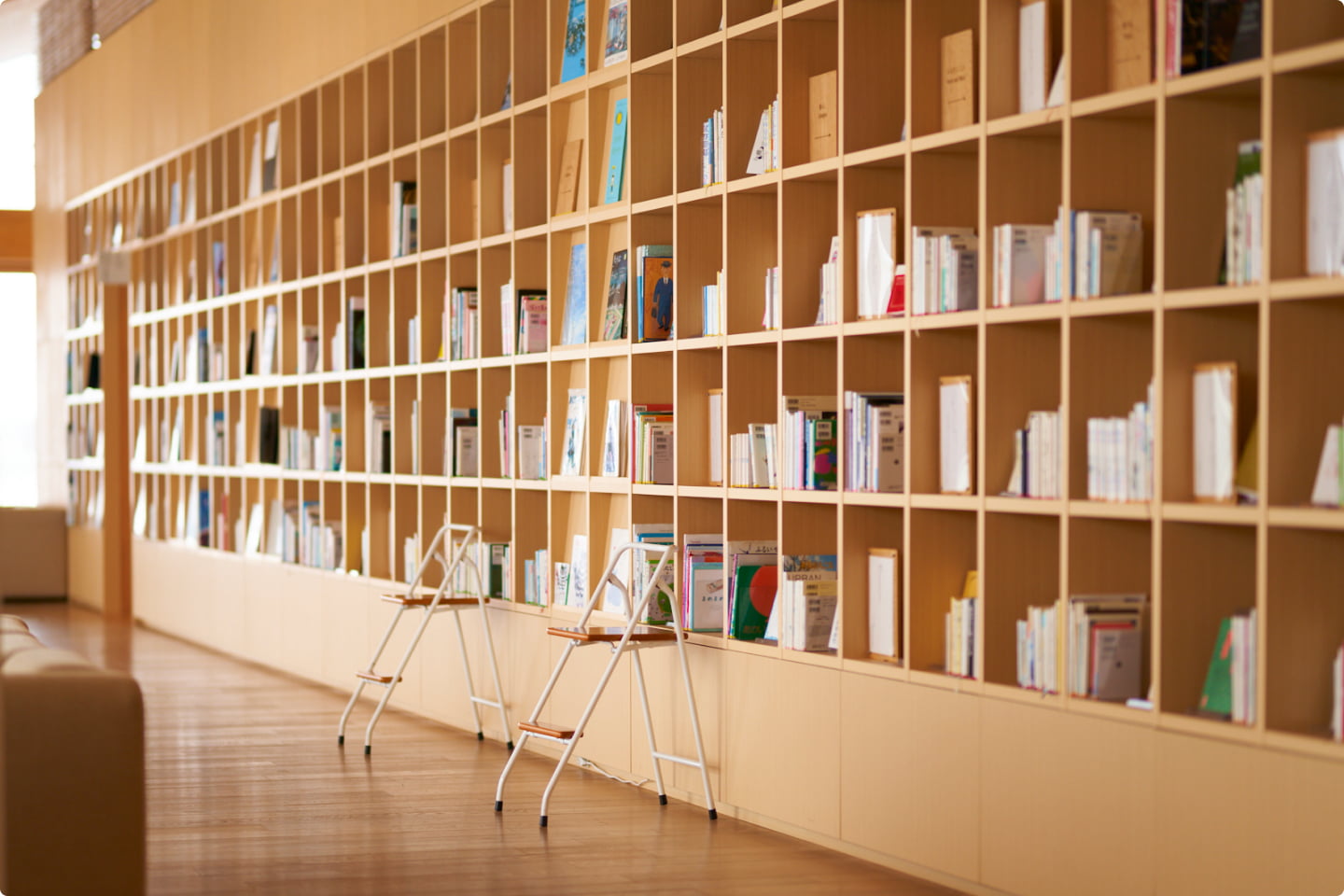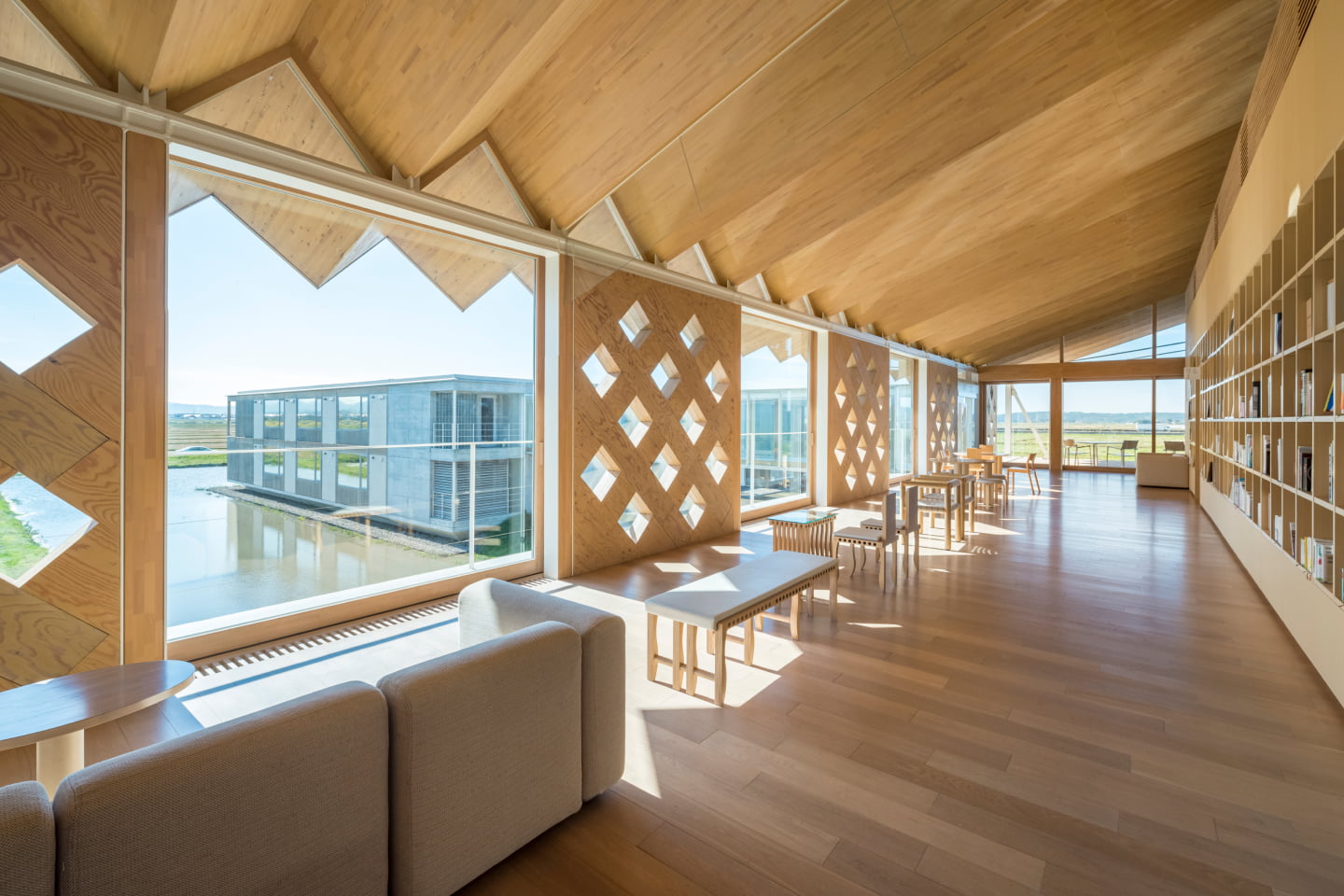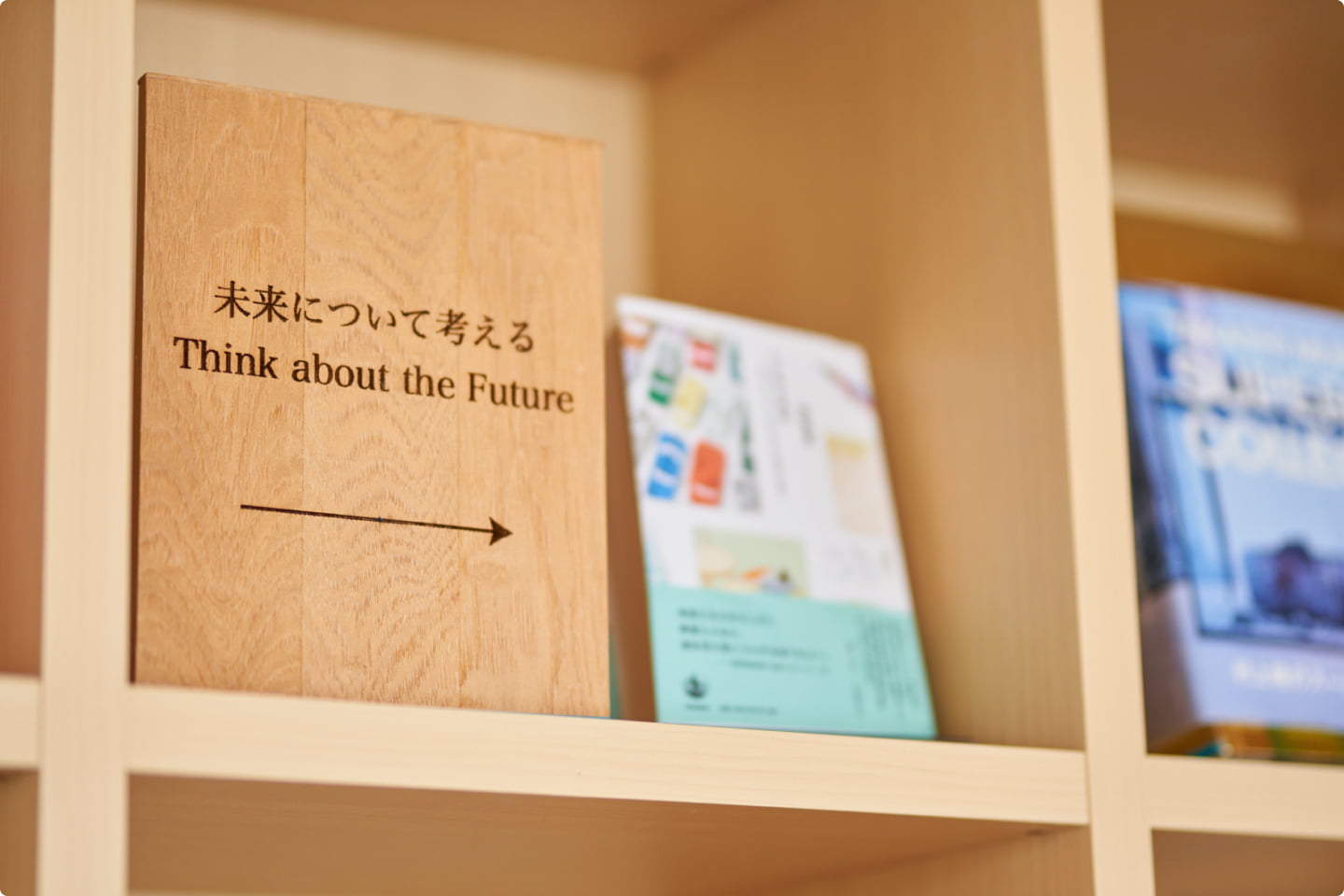 LIBRARY 2
Accommodation Building Library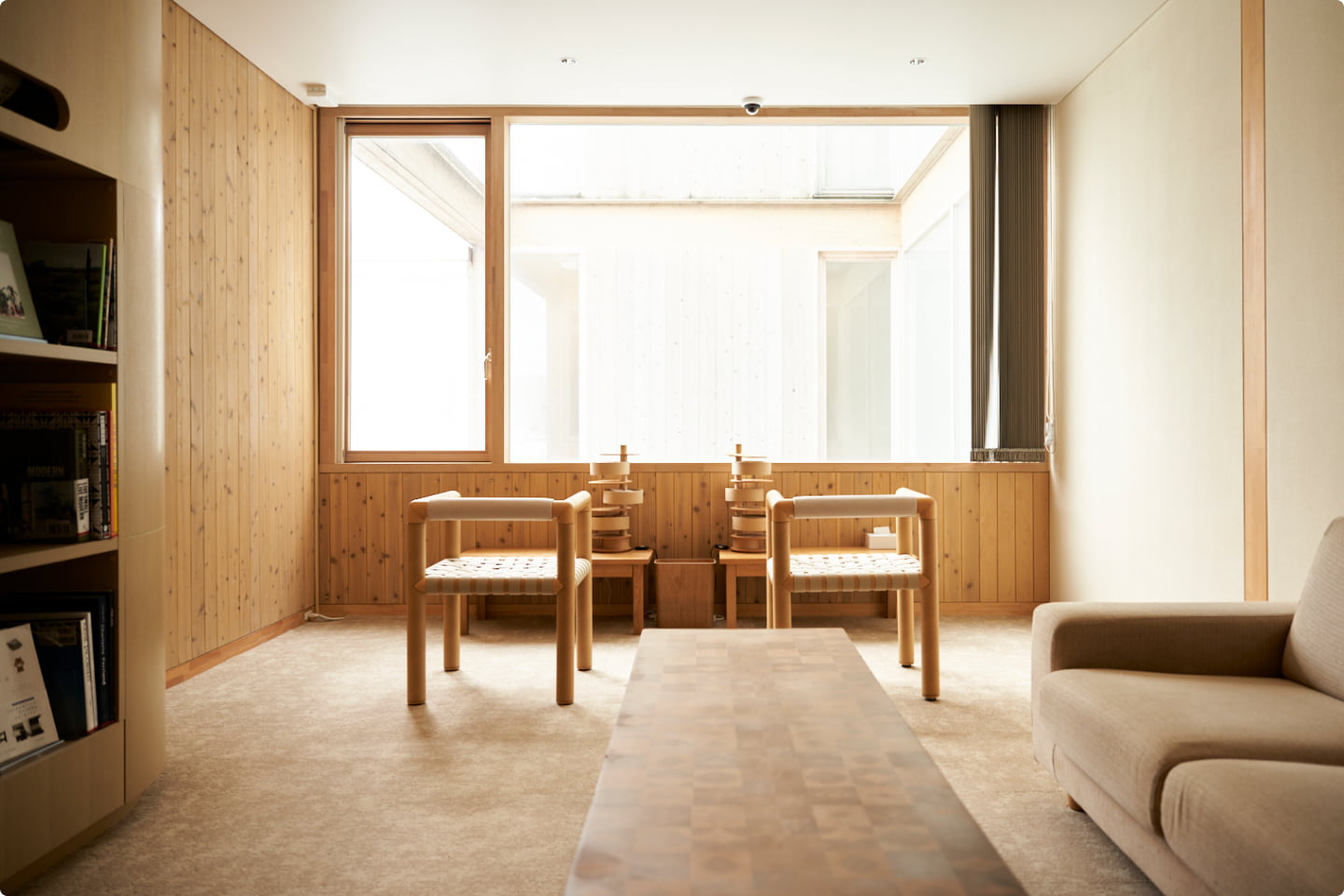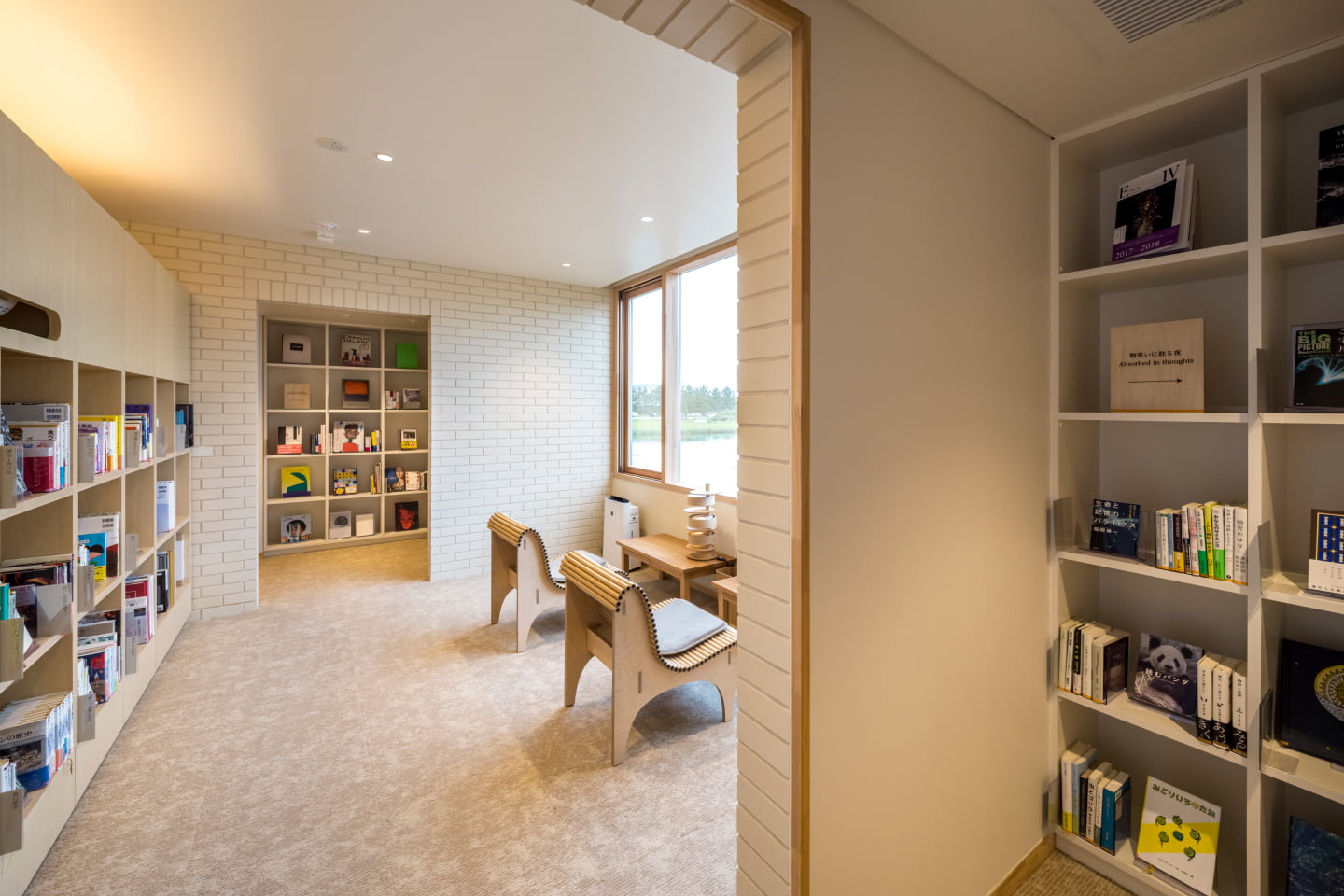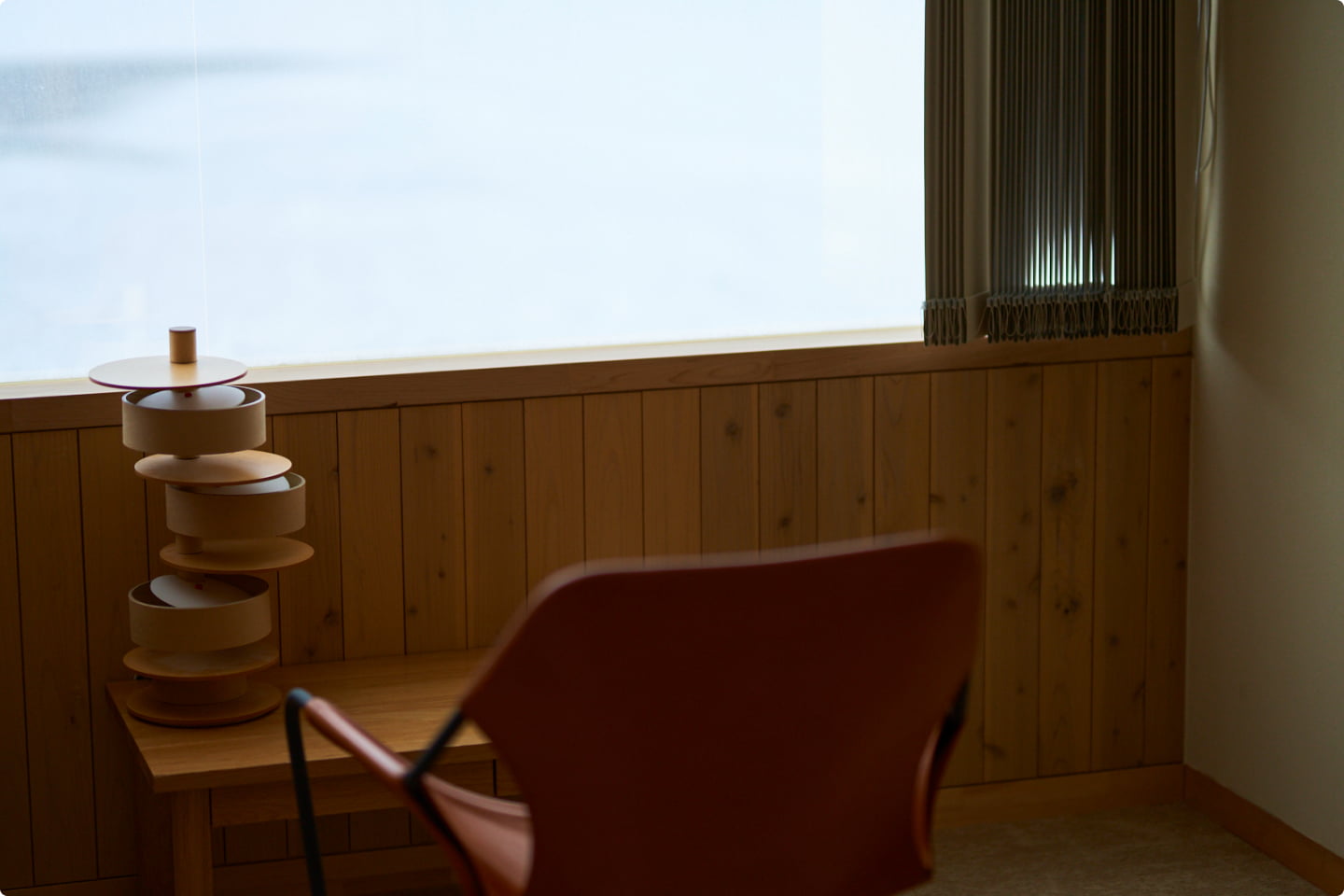 A library available only for guests. Approximately 1,000 books are lined up under 7 themes. Great for reading after a nice bath while enjoying a glass of sake.
The 7 Themes

One book at a Time / Organize / A Night Indulging in Thoughts / Farm to Table / Thinking About the Unknown / The Past and Present of the Local Life / Books for Living This Era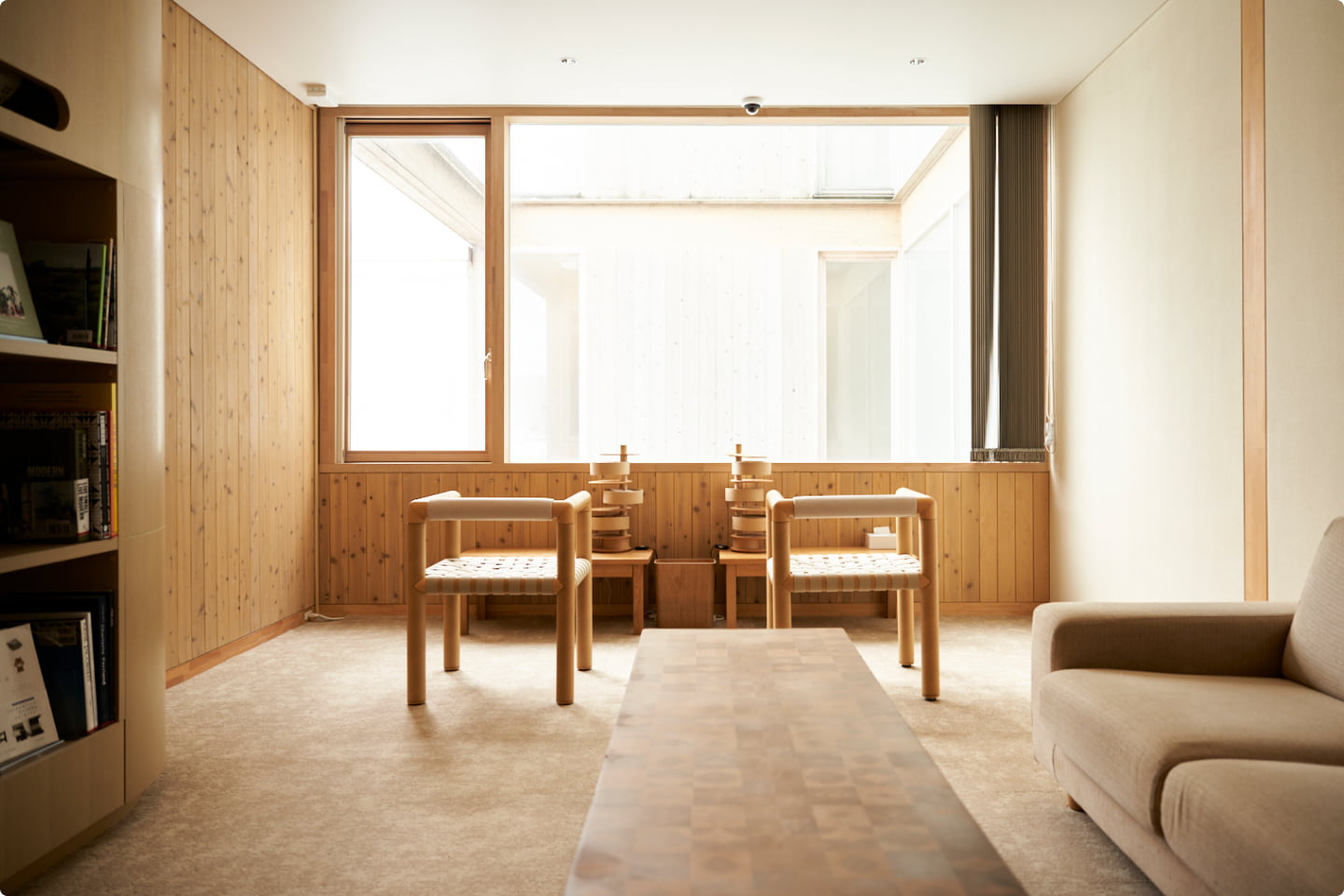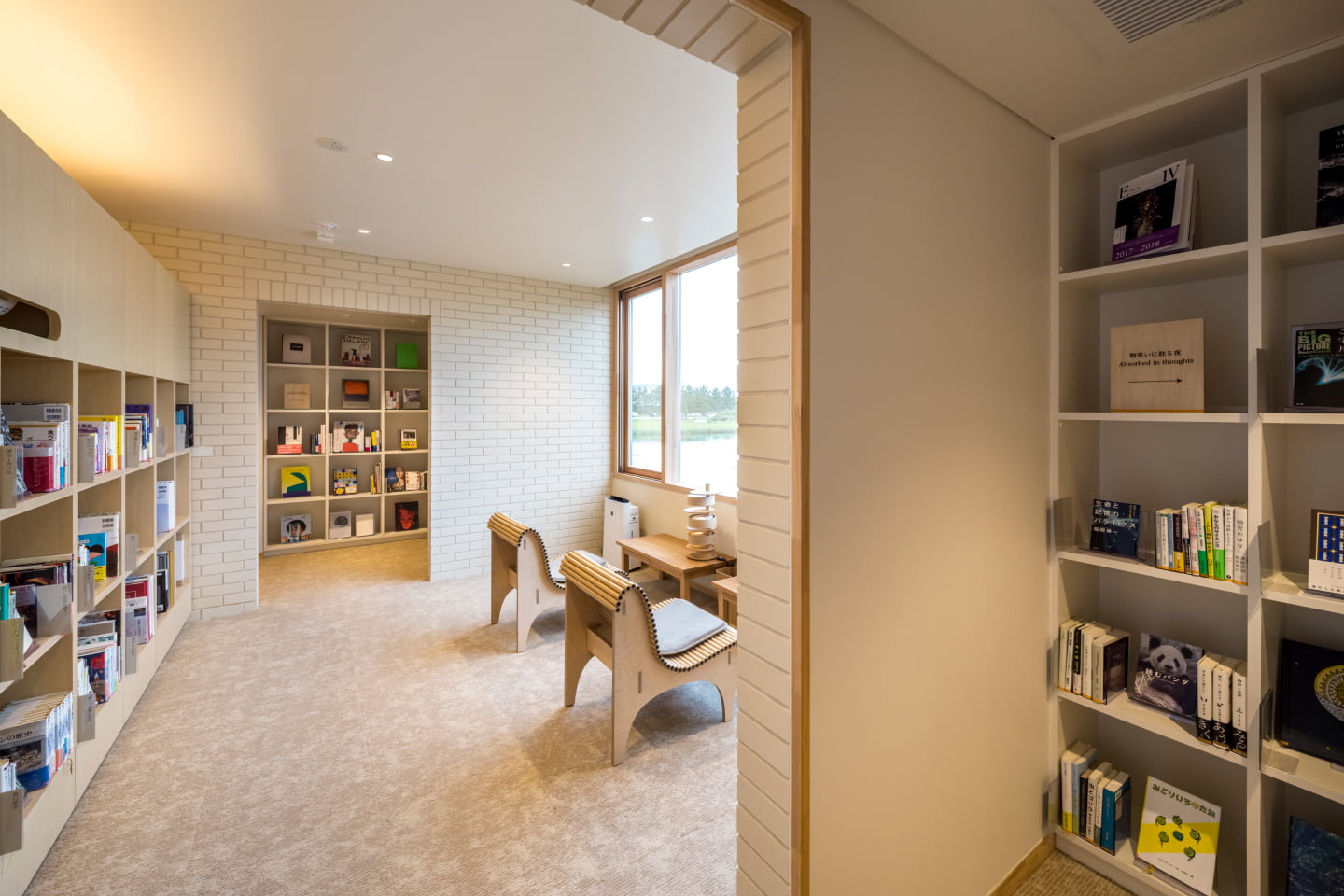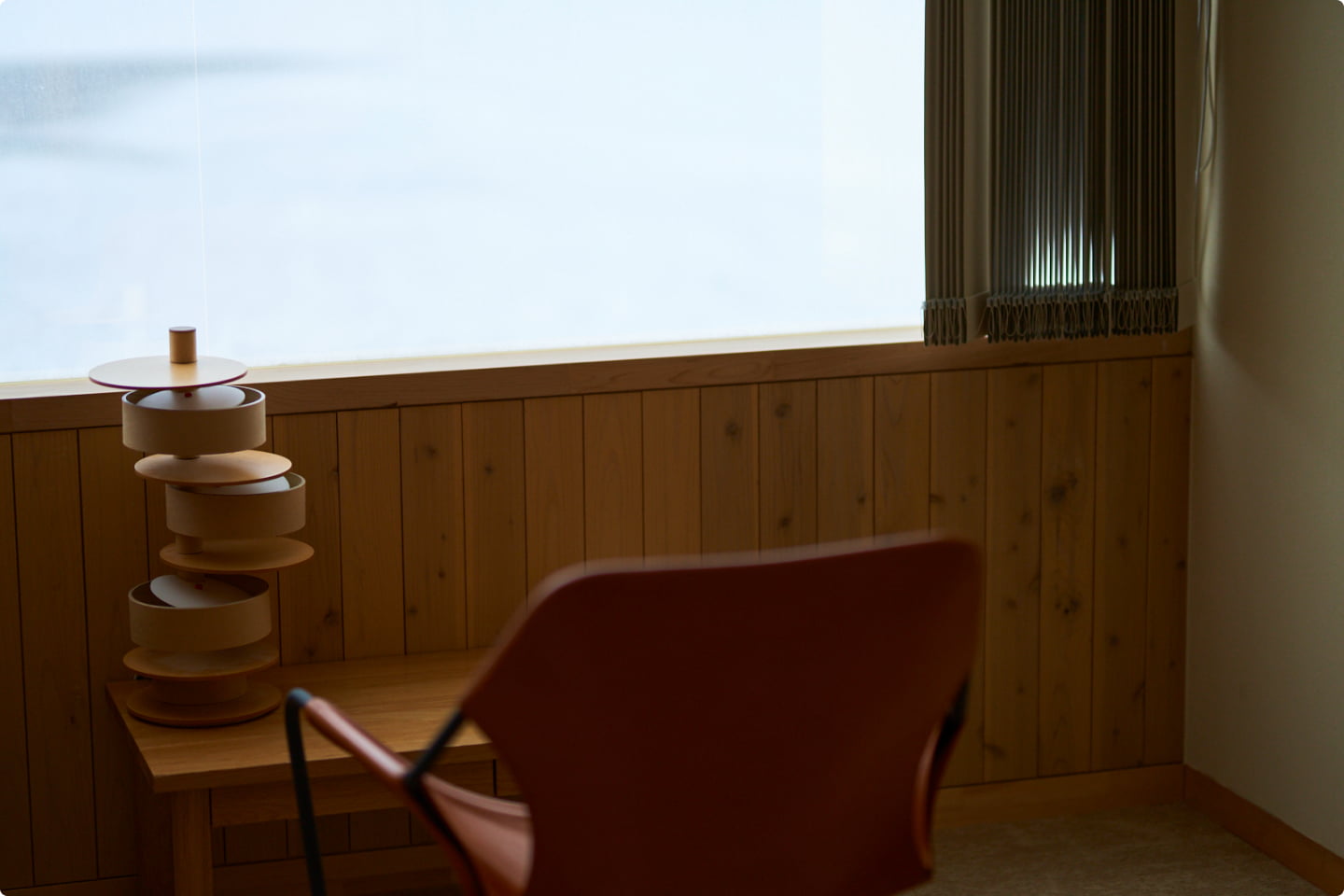 BOOK DIRECTOR BACH Yoshitaka Haba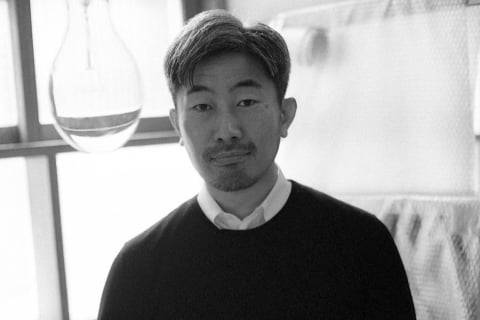 I chose these books in hopes of making your stay at SUIDEN TERRASSE even richer and more enjoyable. These books do not provide you with striaght forward information, but rather with information that will slowly grow on you. I do not know if this new sprout will grow during your stay, or bloom after you return home. I hope this place will remind you to keep looking for seeds of curiosity, reaching out to the unknown.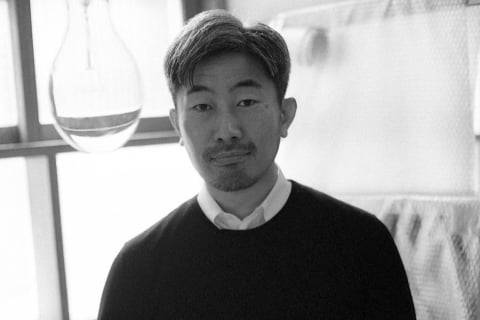 Shop
All about Shonai, Yamagata.
We have selected special products made in this land of Shonai.
We have a line up of alcoholic beverages, such as Yamagata wine and sake, and snacks with limited flavores only available in Yamagata.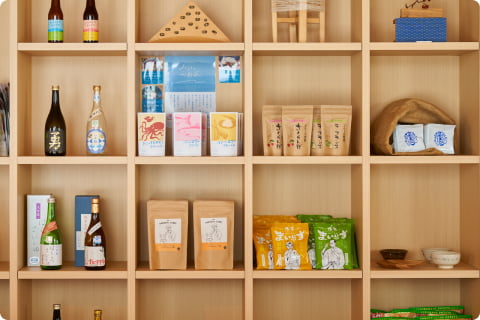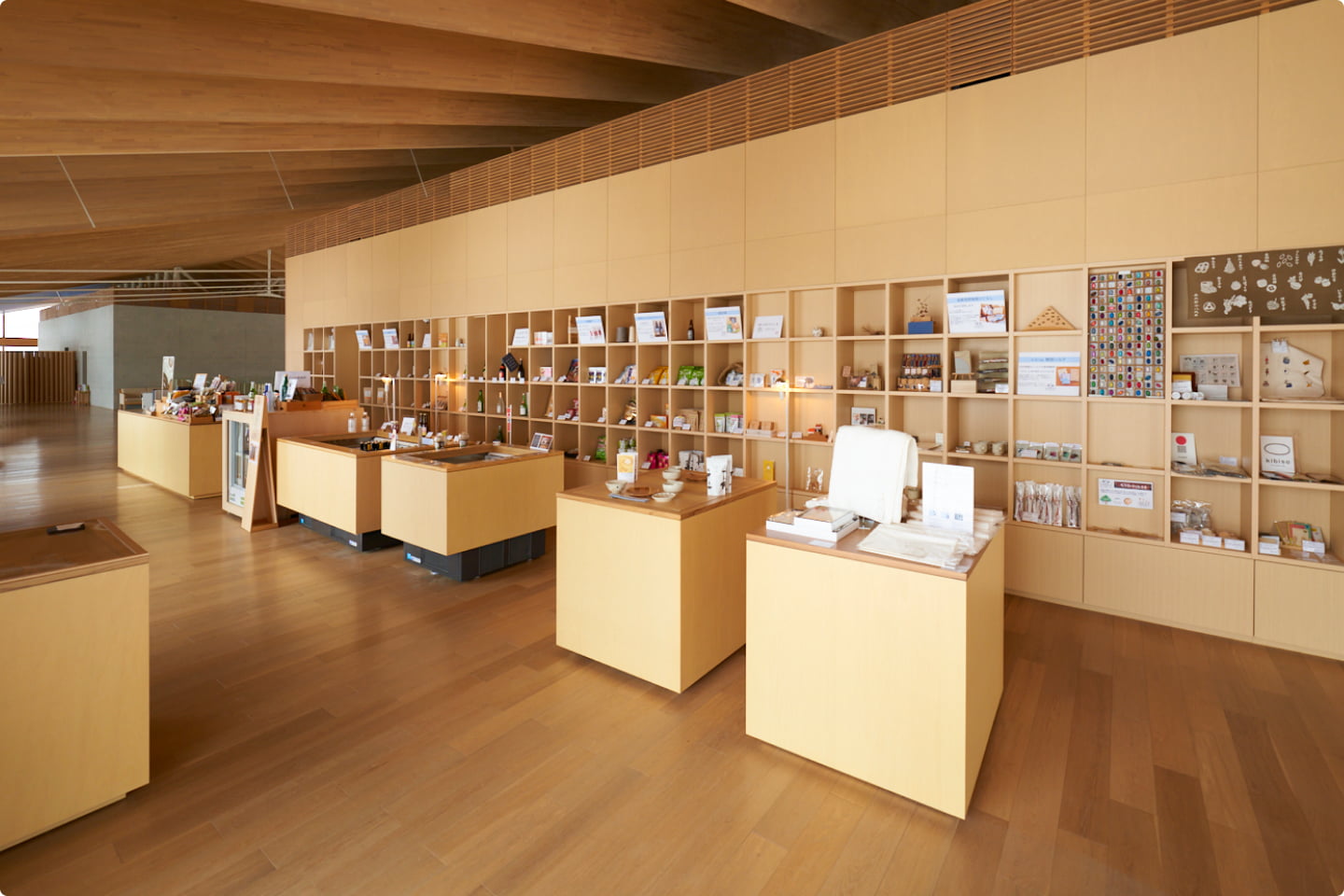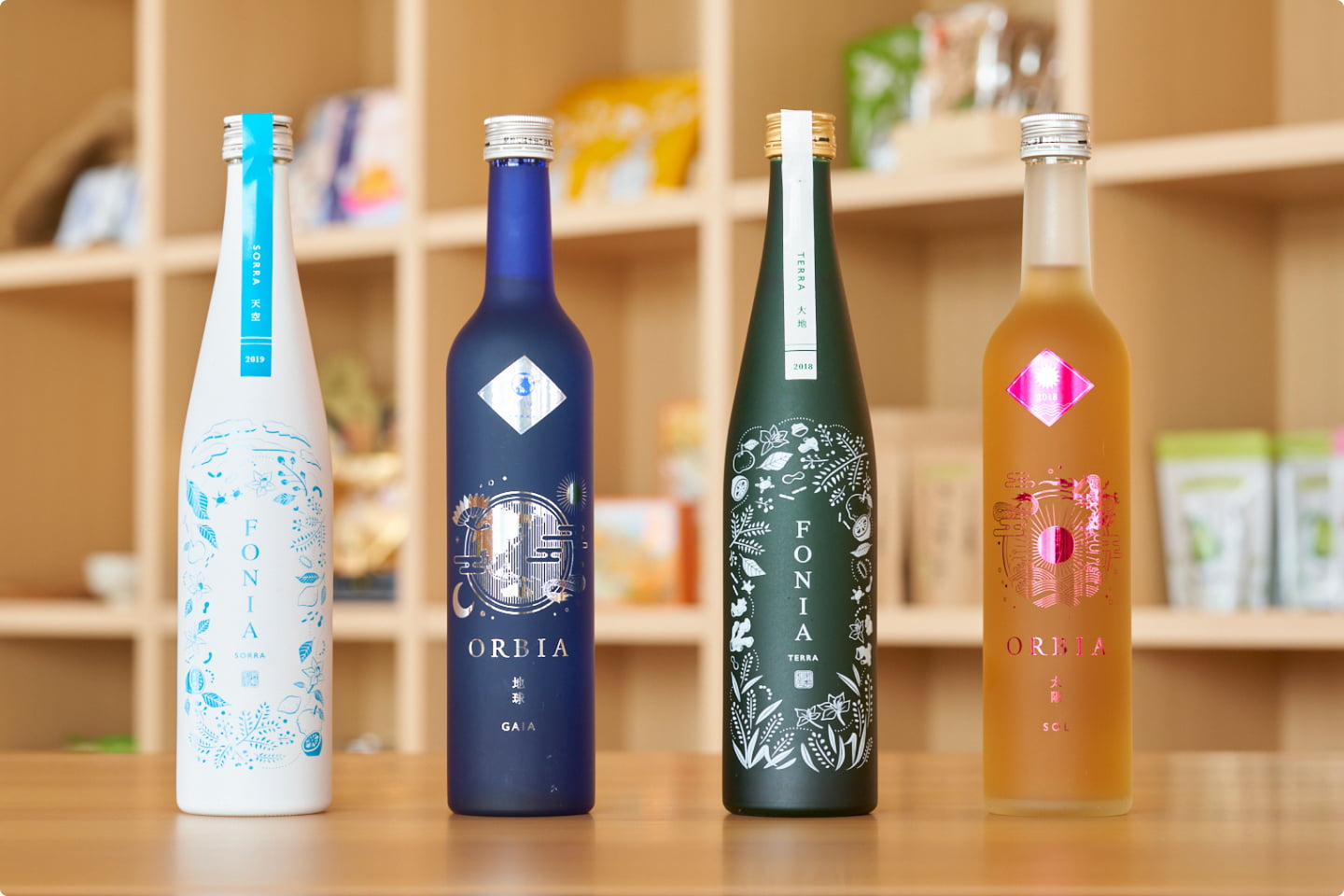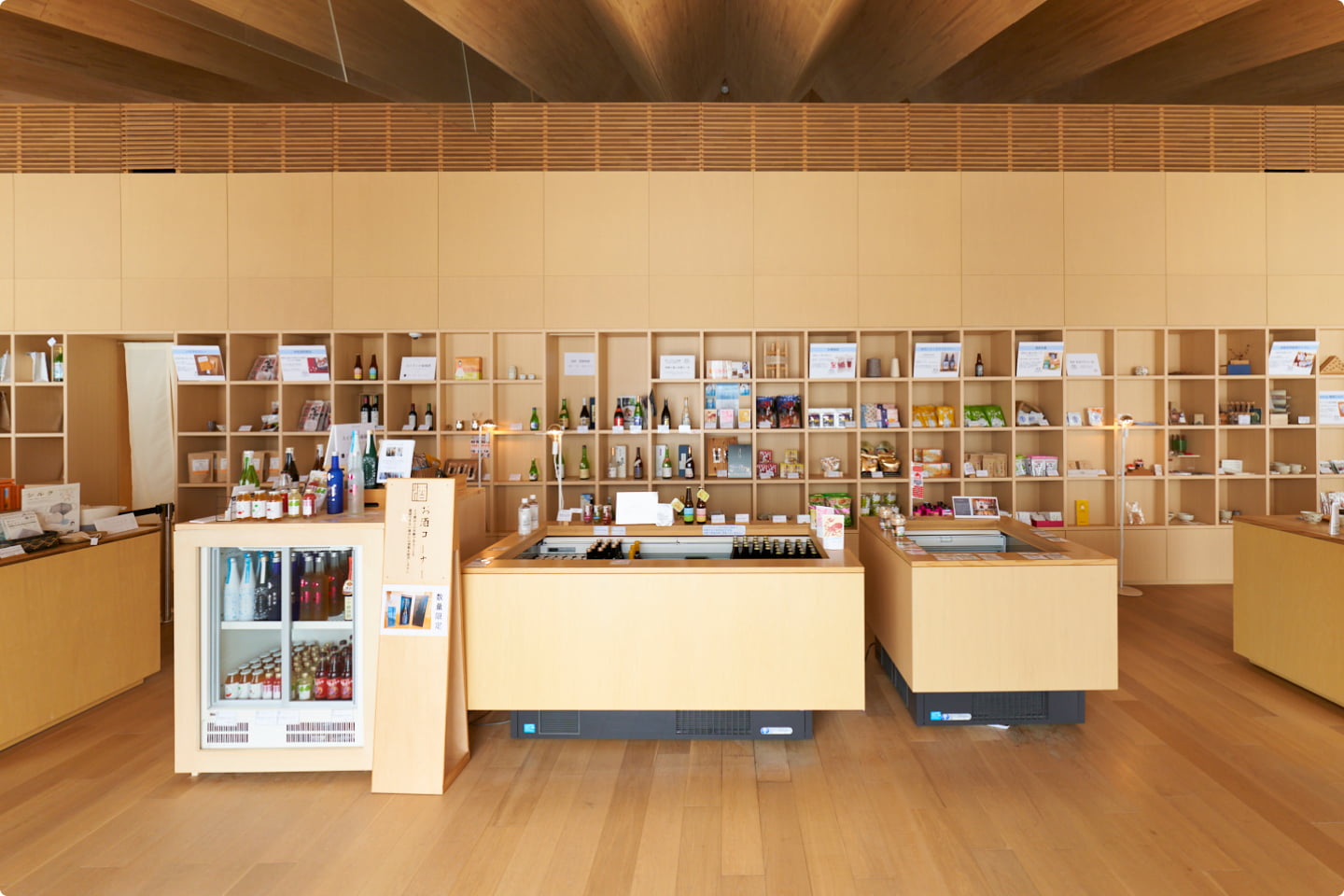 SUIDEN TERRASSE original products
We also have original products only available here at SUIDEN TERRASSE. "SUIDEN TREATURED SAKE" allows you to experience the charm of Shonai, blessed with a high quality water source from the mountains, what makes Shonai to be so famous for its sake with a total of 18 sake breweries. We also have original snacks and towels, perfect for gifts for your loved ones.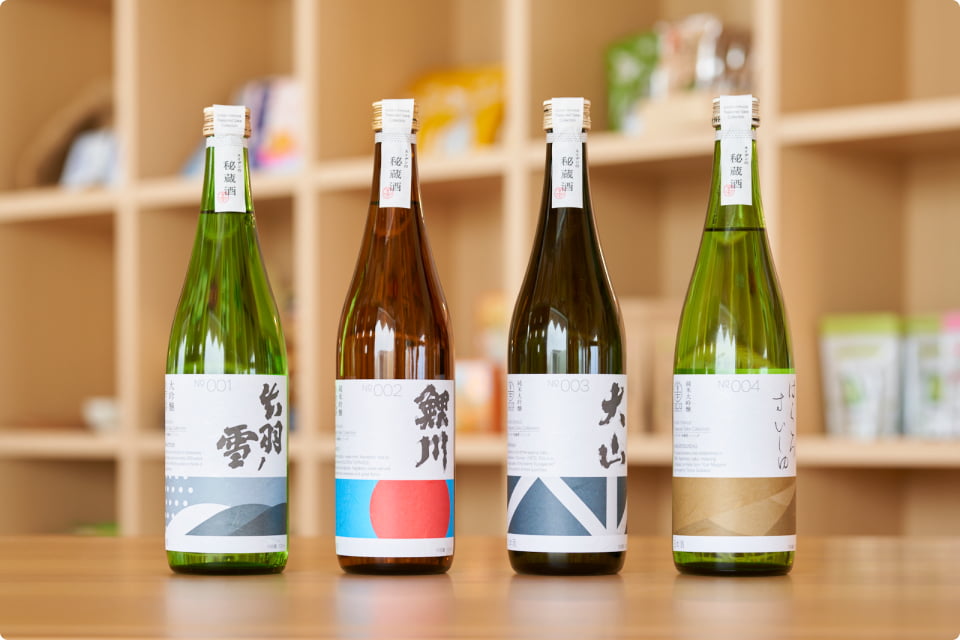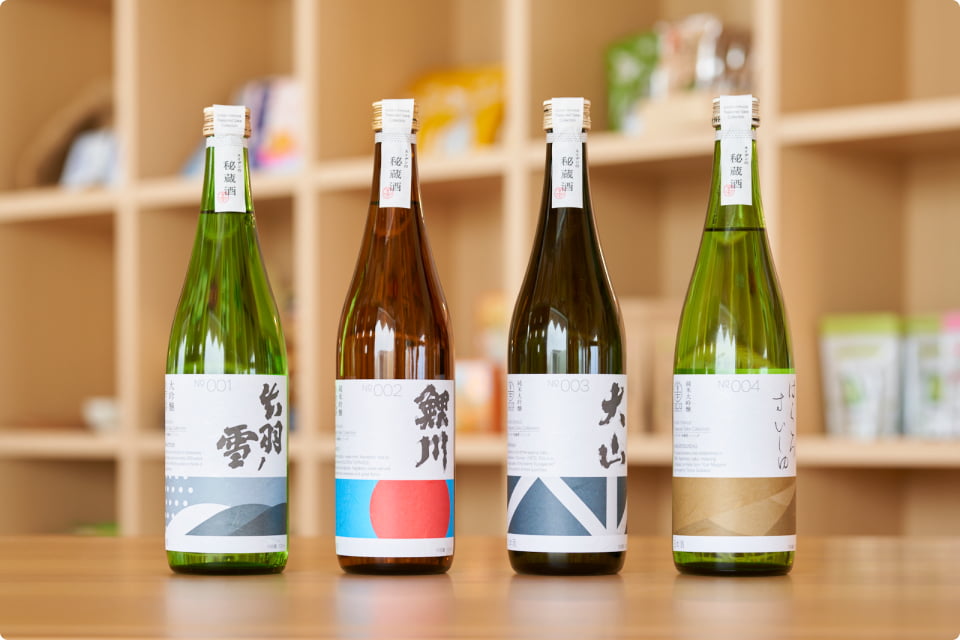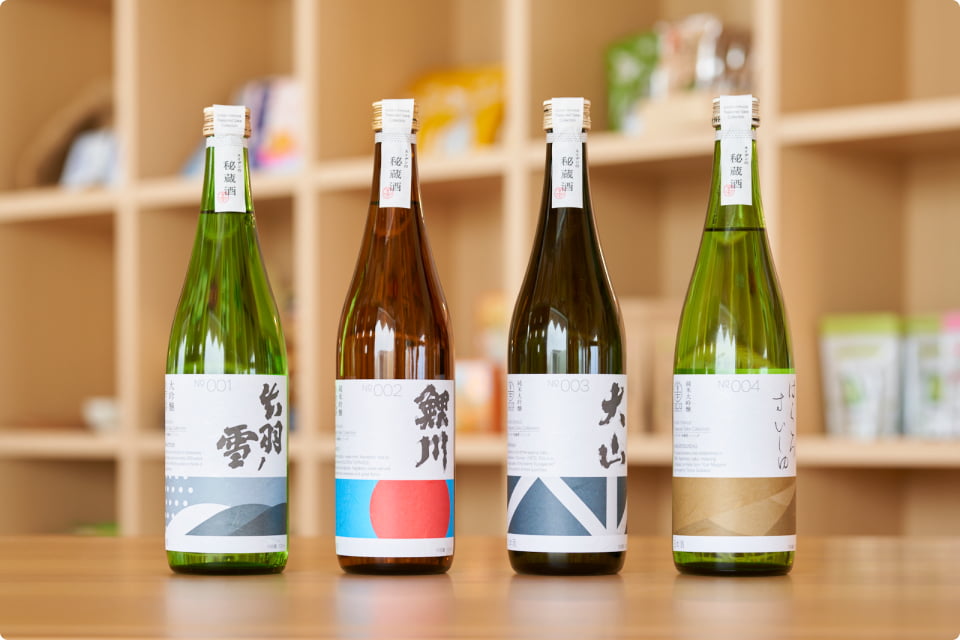 Opening Hours
7:00AM - 11:00PM (Open Everyday)
Payment Method
Cash, Credit Card, Electronic Money, Various Transportation IC Cards
Floor map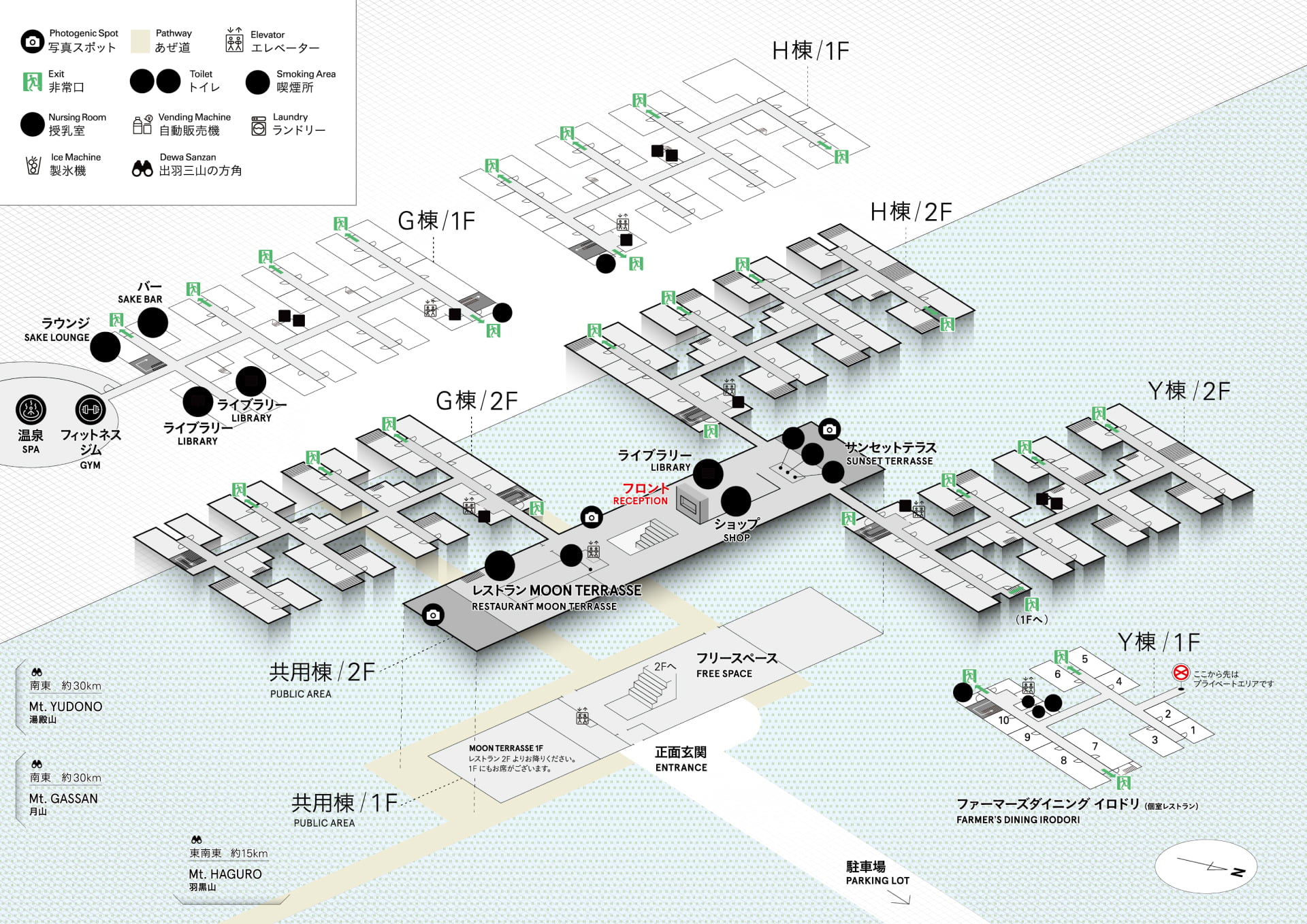 KIDS DOME SORAI
KIDS DOME SORAI,next to SUIDEN TERRASSE, is an all-weather child education facility for children aged 0 to 6th grade. You can freely move your body and play with your favorite materials. There are two spaces, "ASOBIBA" and "TSUKURUBA".
There is a library space on both floors, where you can enjoy about 800 books. While freely going back and forth between these spaces, we hope children find something exciting and immerse themselves in it.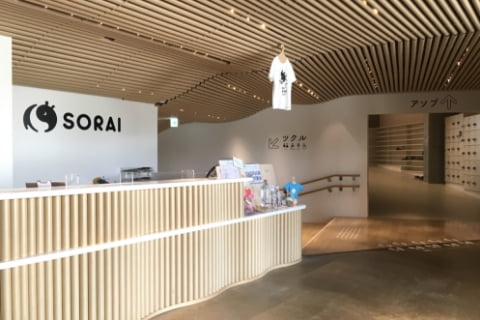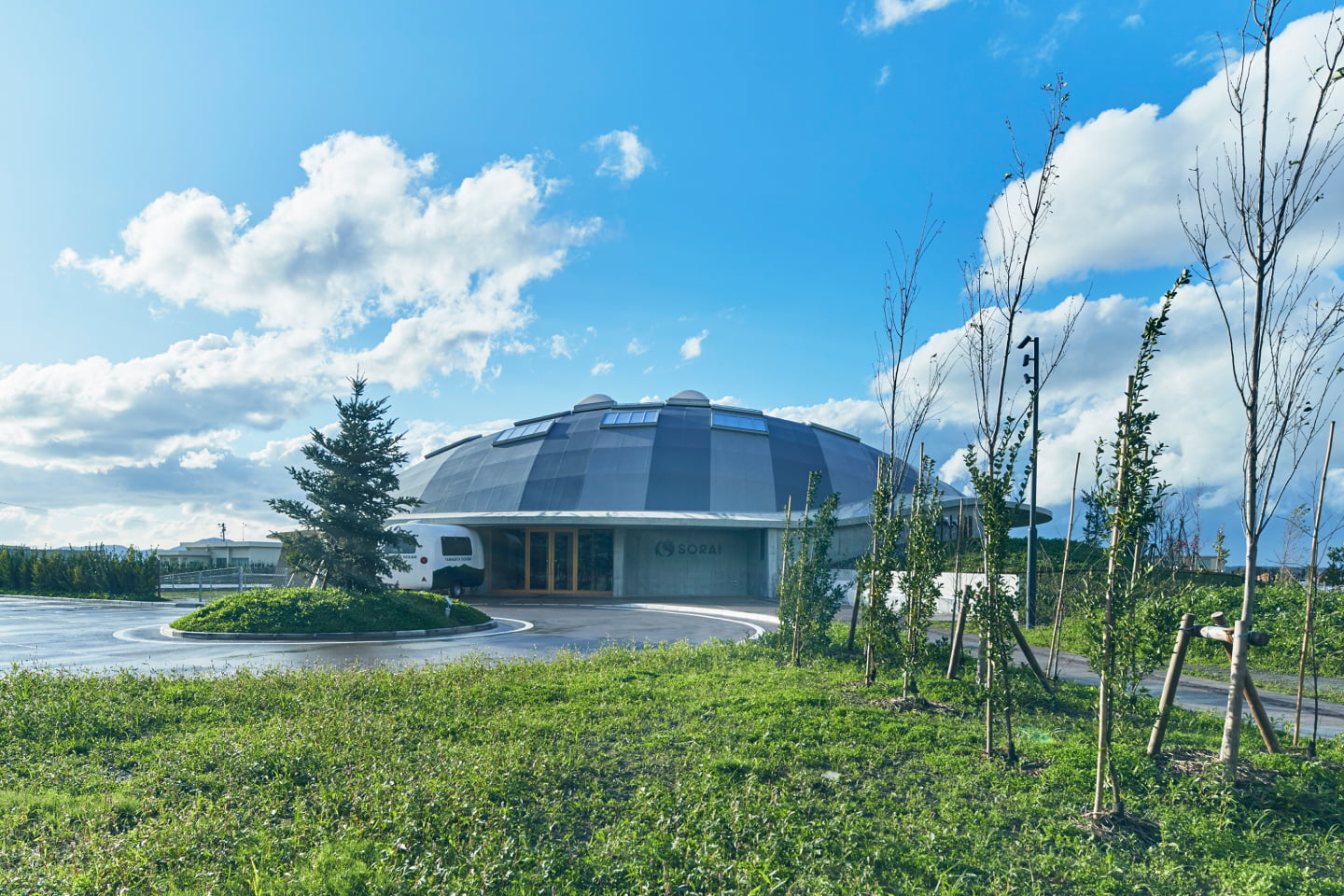 ASOBIBA
ASOBIBA is a play space with a large built-in slide shaped equipment. You can challenge various ways of playing while climbing, rolling, and sliding as you wish. There is also a space for small children behind the smaller slides.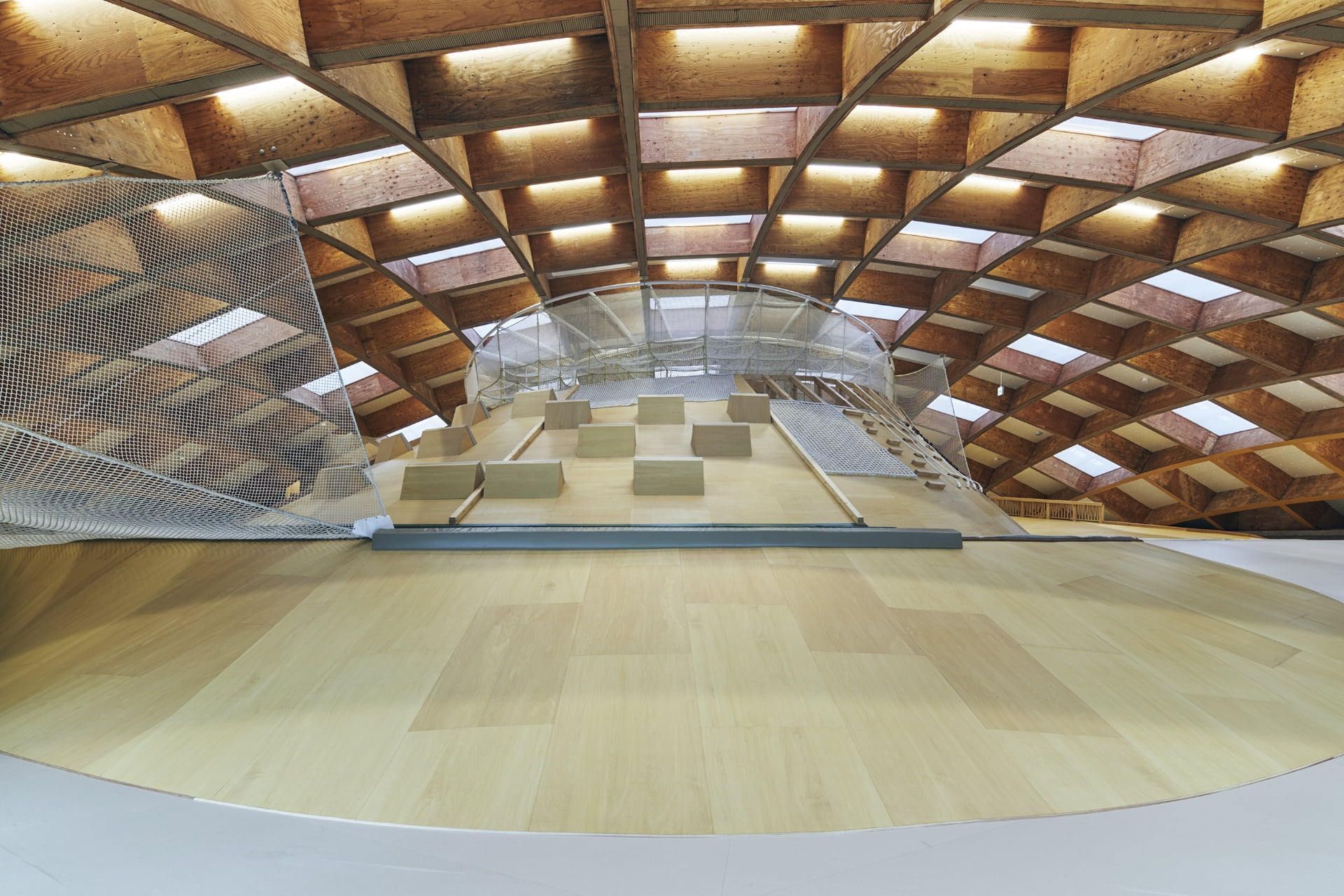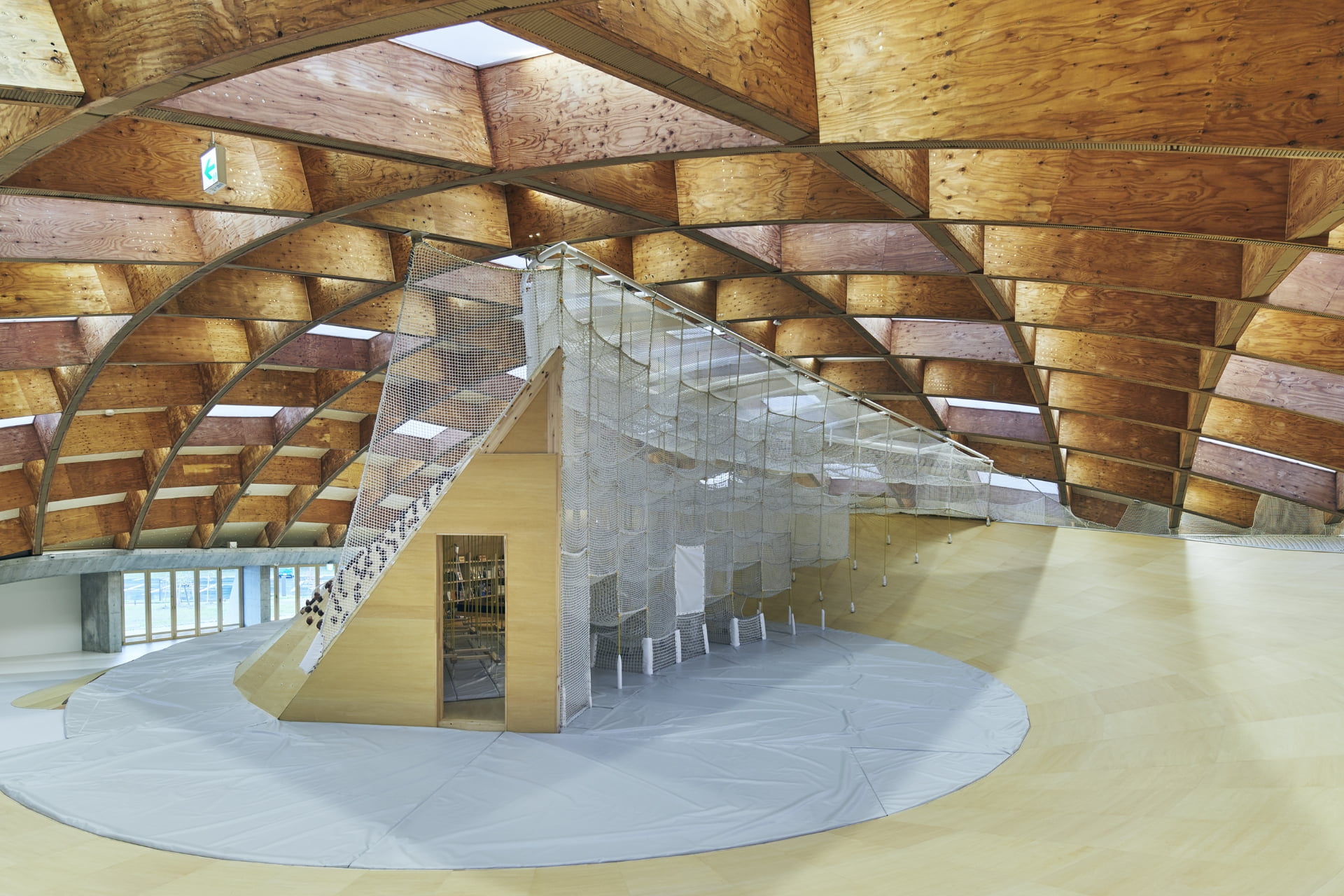 TSUKURUBA
TSUKURUBA is a dream atelier space where 1,000 kinds of materials and 200 kinds of tools are always available.
Unleash your creativity with whatever materials you are feeling. From a simple drawing to using 3D printers, anything you can think of is there.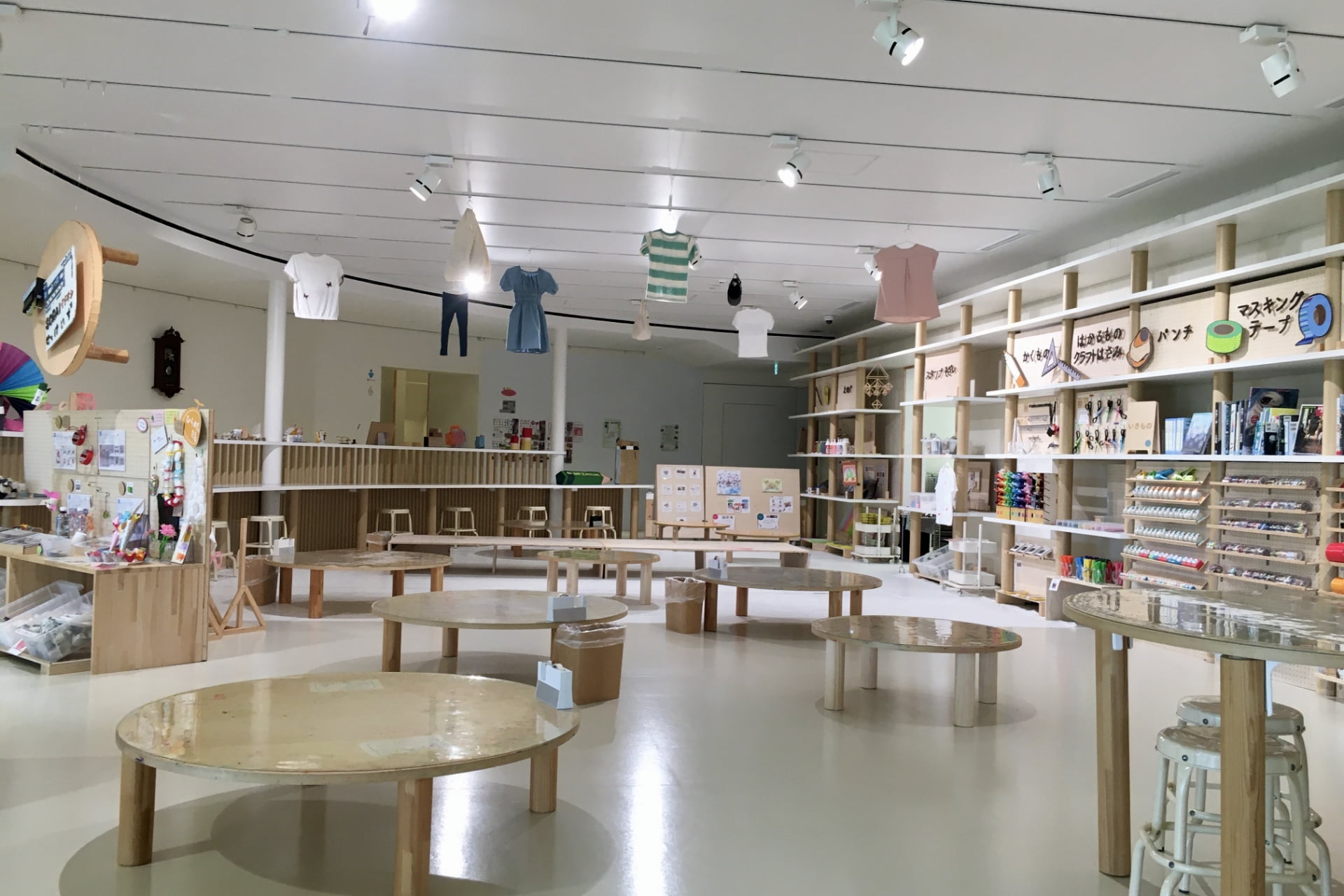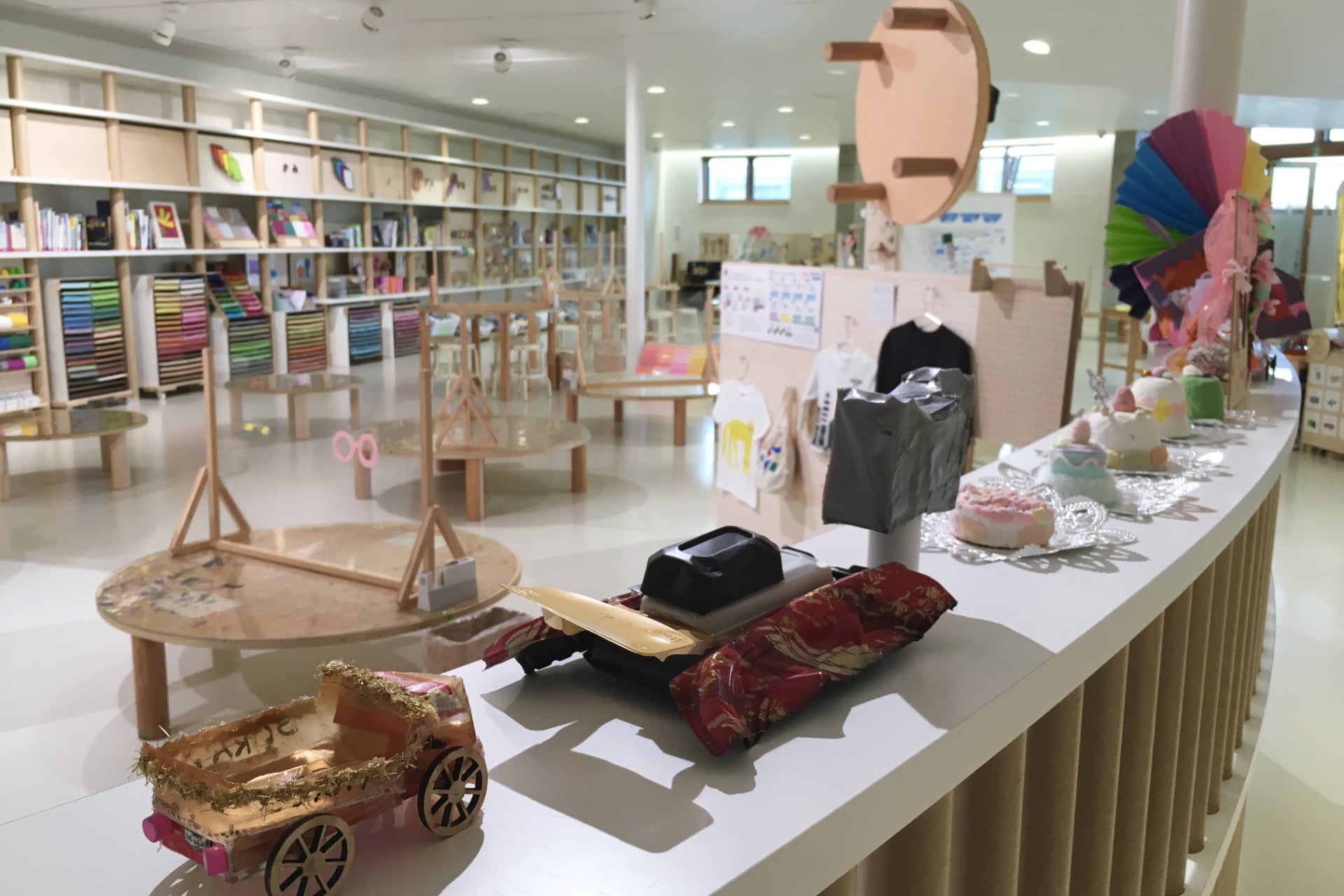 Opening Hours
Mondays and Fridays:10:00AM - 6:00PM
Tuesdays and Thursdays:3:00PM〜6:00PM
※Last entry on weekdays : 5:00PM
Closed Days
Wednesdays (Excluding National Holidays)