Welcome, to the hotel floating in the rice fields.
From Dewasanzan and Shonai Plains, to the Japan Sea.
The Shonai Region of Yamagata Prefecture is blessed with rich nature.
This land's symbolic landscape - rice fields("SUIDEN") - is what inspired the creation of SUIDEN TERRASSE.

Floating in the middle of the rice fields, blending in with the surrounding landscapes and rural landscapes.
Enjoy your time of "SEI-KOU-U-DOKU",calm and peaceful moments at anytime , any wether, in this simple, but comfortable atmosphere.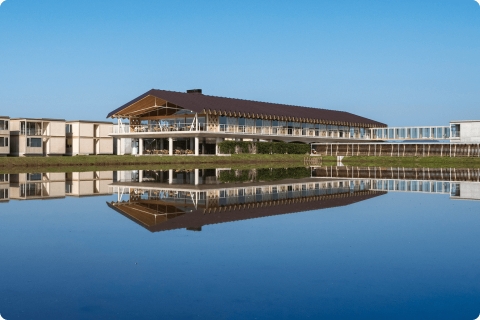 Designed by the world-famous architect, Shigeru Ban, SUIDEN TERRASSE was designed so that the rice fields could be felt and sensed wherever you are in the building.
We promise to offer you a special experience with the 6 keywords "SPACE" "FOOD" "BOOK" "AGRICULTURE" "RELAXATION" "LOCAL REGION."
ARCHITECT SHIGERU BAN ARCHITECTS Shigeru Ban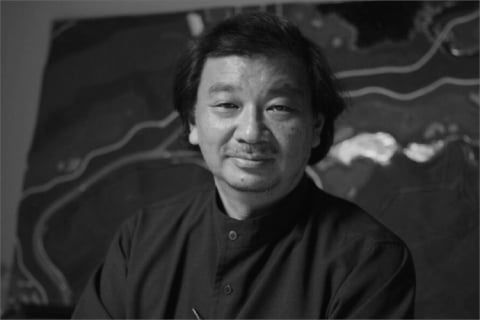 Upon design, our utmost priority was how to maintain this beautiful landscape of the rice fields while gently incorporating a new architecture there. It was important to balance and harmonize this architecture with the rice field, which changes its appearance with the seasons. Everything except for the core structures was made of wood to blend in with the landscape.